OUR AWARDS, WORKING HARD, GETTING BETTER.
Thank you to all our customers for bringing us to a place where we have been recognised for our retail panache.
We've won a host of awards for our retail excellence, store design and layout, charity work and entrepeneurship since our launch in 2013.
With Lords at Home, you're in good company.
GLOBAL HONOREE AWARD FOR RETAIL EXCELLENCE 2016.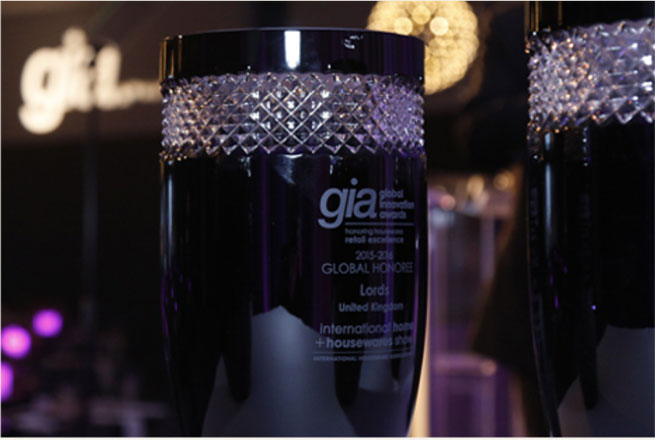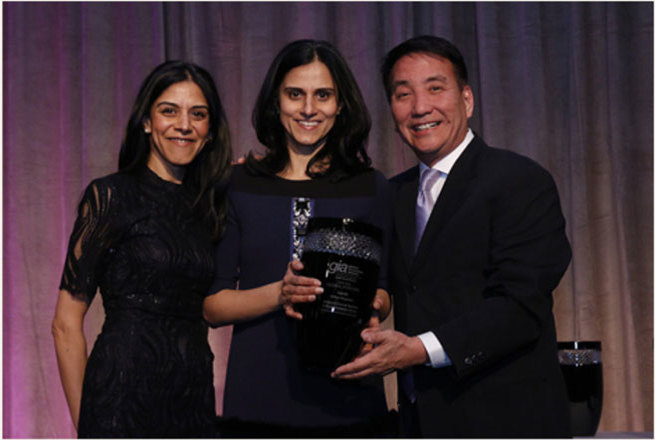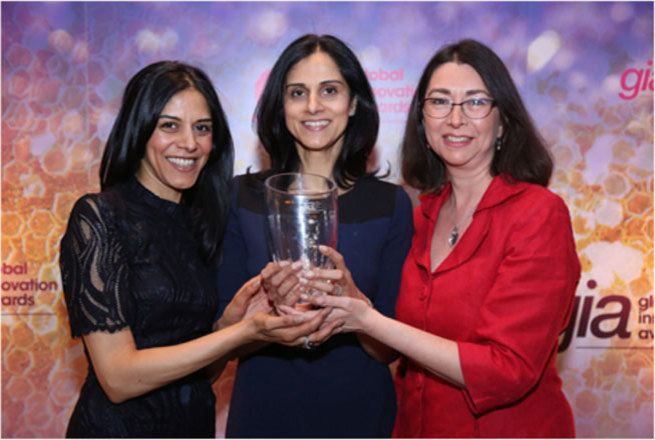 We were chosen as one of the top five retail stores in the world at the IHA Global Innovation Awards (GIA) hosted by the International Housewares Association in Chicago, March 2016.
We were independently nominated by the judging panel of the Excellence in Housewares Awards to represent the UK. This award is a testamant to our recent expansion and re-branding with six stores in and around London. The judging panel were particularly impressed by our focus on being a local retailer supporting the local community, the stores attention to retail and visual merchandising and delivery of high standards of service.
It is an absolute honour and delight to recieve global recognition of our achievements and we could not have done this without the support of our customers. We are proud to join the UK's line-up of Global Honorees. Selfridges, Bentalls, Steamer Trading, Lakeland and John Lewis.
"We are thrilled to have been recognised for all our hard work by a panel of international retail experts who thought our Lords story was inspirational and for all the little details we introduce to make us stand out. These are what make Lords special to our customers."
Founding sisters, Rita and Rachna.
---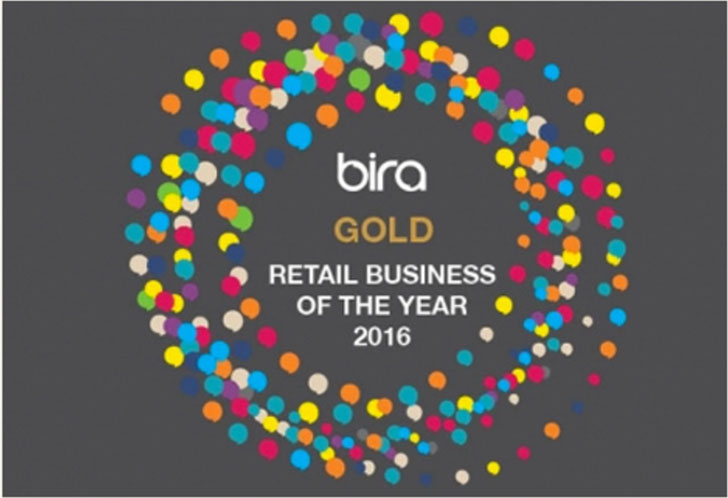 BIRA BUSINESS OF THE YEAR 2016
We were awarded this accolade for what we have achieved in our stores to change and move with the times.
Being a local community retailer, our local community initiatives make us stand out.
---
BIRA HIGHLY COMMENDED FOR
CHARITABLE CHAMPION AWARD 2016
We are a local housewares retailer and as part of our values, we are committed to supporting local causes as well as larger, international charities.
We will continue our charitable work as it is part of who we are and we feel proud that we are able to support and help those in need.